AIS Student Chapter Leadership Conference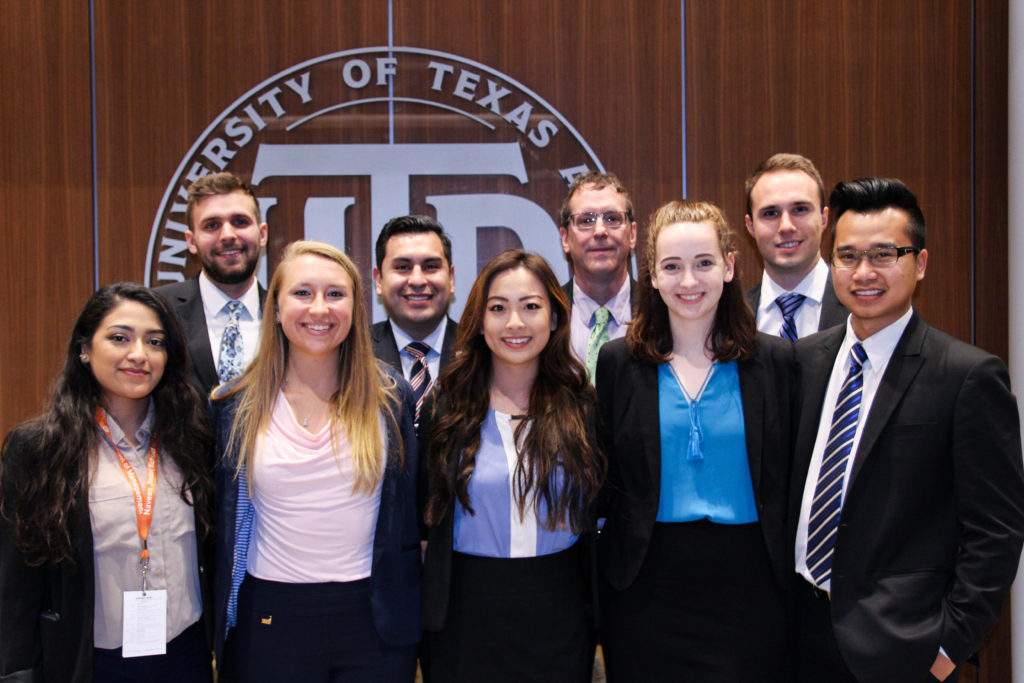 The AIS Student Chapter Leadership Conference (SCLC) is a great opportunity to meet peers and industry professionals from across the world, gain new perspectives, expand your professional skill set, and make lasting friendships! Professional events and luncheons bring students together, and friendly competitions give them the opportunity to learn and grow together.
SCLC features noted speakers from industry leaders, executives, and fellow students. It promotes leading practices for organizing and successfully operating student chapters. The conference also provides professional networking to some of the nation's leading MIS executives and their firms. The conference is designed to develop MIS student leaders and grow relationships that can be leveraged. There is also a competition during the conference, which gives students the opportunity to test their knowledge in real-life scenarios – and win cash!
This past April the AIS executive board along with Professor Carey Cole, went to Dallas Texas to visit the University of Texas. They started the conference off with the opening dinner and line dancing at South Fork Ranch. The next day of the conference they listened to the key note speaker Russ Finney, visited Essilor Lense's factory, and attended several leadership workshops. In their free time they explored Dallas and visited John F. Kennedy's memorial and Dallas' Art District.